Sport Membership
Interested in joining The Legend Clubs?
JOIN NOW AND RECEIVE A $3,000 DEPOSIT INCENTIVE!

Click Here to Schedule a Tour.
LEGEND SPORT MEMBERSHIP
Full Family Membership

100% Refundable, NON-Transferable Membership Deposit

No Mandatory Assessments

3 Championship Golf Courses at Preferred Playing Fee Rates

3 Private Pool, Tennis, & Fitness Complexes

3 Full-service Clubhouses

Junior Golf Programming

New - Expanded Tennis Programming for Adults & Juniors

Access to our expanded Fitness Facility

Swim Programming (Lessons & Swim Team)

Social & Culinary Events

Access to Men's & Ladies' Night Programming & Couple's Golf Programming

Limit of 28 Golf Rounds per family per year

Best Annual Dues Value

Only 100% Refundable Deposit in Wisconsin - Click here for more information.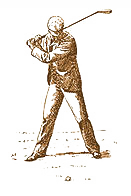 "The finest clubs, like family traditions, trace their roots to strong contributions by individuals.
These individuals create the environment in which camaraderie flourishes and new friendships begin.
These individuals are called Members."