Golf Membership
Interested in joining The Legend Clubs?
JOIN NOW & PAY HALF GOLF DUES FOR 2022.
ONLY 17 GOLF MEMBERSHIPS REMAIN
UNTIL WE HIT THE MEMBER CAP!
Click Here to Schedule a Tour.
LEGEND GOLF MEMBERSHIP
Full Family Membership
LEGEND SINGLE GOLF
Available to Single Individuals Only, subject to Club approval
LEGEND NON-RESIDENT GOLF
Available to Members Living Out of State a Minimum of 6 Months Each Year
LEGEND JUNIOR EXECUTIVE GOLF
Available to Members Age 39 & Under
LEGEND LEGACY GOLF
Available to Children of Legend Members & Individuals Age 35 and under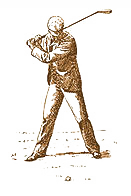 "The finest clubs, like family traditions, trace their roots to strong contributions by individuals.
These individuals create the environment in which camaraderie flourishes and new friendships begin.
These individuals are called Members."